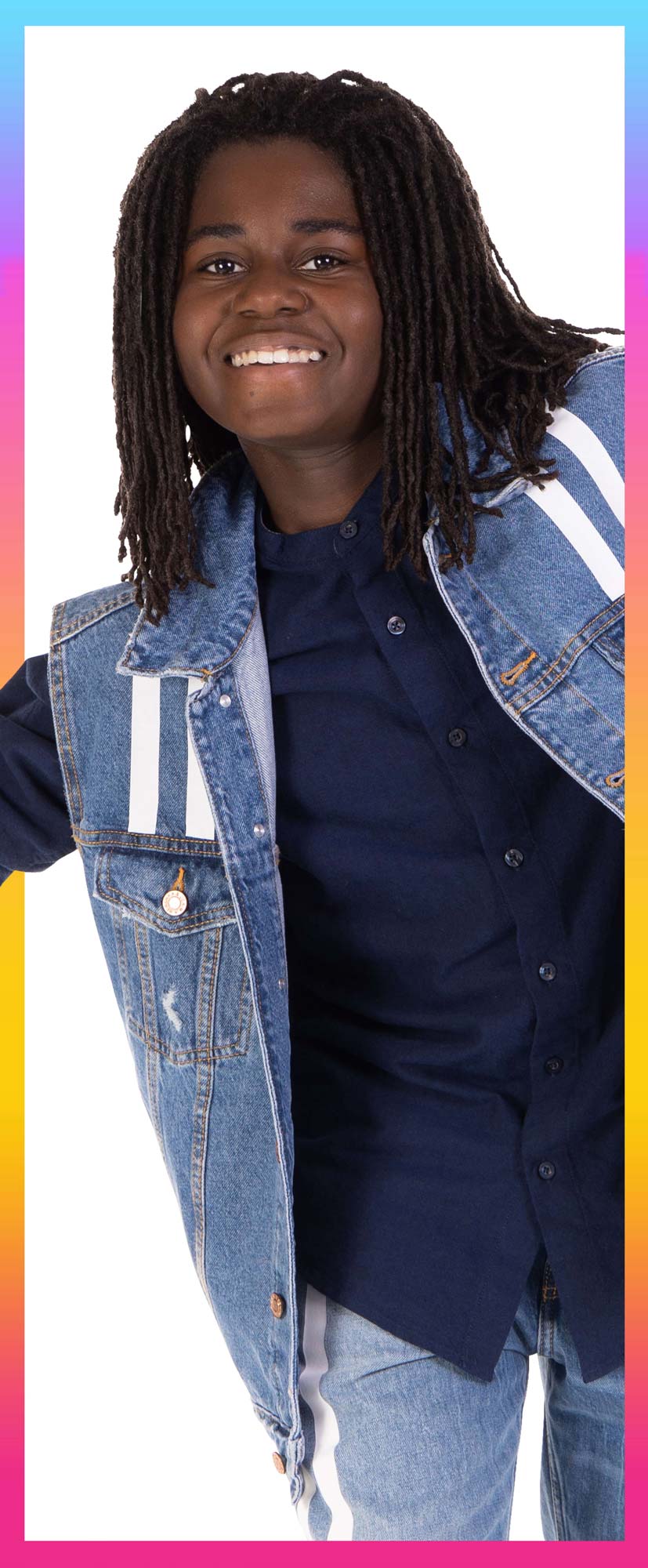 Tafari
YOU CAN CALL HIM T!
Tafari's favorite nickname his friends and family call him is T!
POSITIVITY IS KEY!
If Tafari could give one piece of advice, it would be to always believe in yourself and you can achieve anything, and to stay positive!
DANCE MACHINE
Tafari was UDO world street dance champion when he was just 7, and then again at 8 years old! It's his greatest achievement so far.
FAMILY TRADITIONS
Tafari's favorite tradition is making New Year's goals with his family, and talking about what they're grateful for from the past year.
FAVORITE SINGERS
Ed Sheeran, Billie Eillish, SZA